News & Notes exclusively for our Distributors - Vol. 25 Issue 3 Summer 2020
Welcome to our new online edition of Wilmer Works! Same great content now delivered to you digitally for easy, instant access and direct links to porduct information whenever you need it! Be sure to browse every story, and don't miss everyone's favorite column "Hey, Joel!" by Joel Wynne, Wilmer Director of Sales & Marketing.

Wishing you a sunny and safe summer!
NEW! Stock Laser Checks for Quickbooks

To meet customer demand for checks compatible with QuickBooks, our new check design features a longer border that extends all the way down to the perforation. The ANSI-compliant design is also available with an additional hologram security feature.
These blank checks are for customers who are unable to adjust their print alignments. When the border was moved up 1/8th inch to meet the ANSI regulations, some customers thought their print was too close to the bottom border. These pantographs stretch all the way to the 3 1/2" perforation, making all information print inside the long border pantograph. See check design here.
---
Sign-in Sheets now in Purple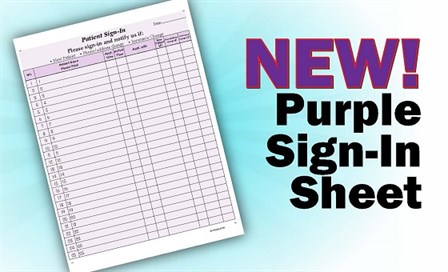 Our sign-in sheets, designed to provide medical offices with visitor confidentiality and better record-keeping, are now available in purple. While the color red gives off energy and blue hues evokes a sense of calm and stability, the color purple provides the perfect balance of both. Wilmer's purple Sign-in Sheets are an ideal choice for today's busy medical offices.
---
Billing Statements Stand Out in Color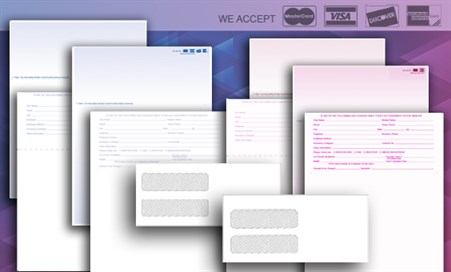 When medical bills stack up, statements in color bring attention, style and professionalism to bland bills. Available in Blue and Burgundy, Wilmer general purpose billing statements are printed on 20# white laser bond with micro-perforation for ease of printing, opening and remittance. Preprinted with "We accept M/C and Visa" or "We accept M/C, Visa, Discover, AmEX" on the front and change of address/insurance backprint. Compatible window envelopes also available. Learn more here.
---
NEW! PPE Supplies
Meet CDC recommendations for personal protection and social distancing in public settings with our Face Masks and personalized Mask Hooks.
According to the CDC, cloth face coverings are an additional step to help slow the spread of COVID-19 when combined with every day preventive actions and social distancing in public settings. They are particularly useful in areas of significant community-based transmission and places where social distancing can be difficult to maintain, such as grocery stores, pharmacies, and other high-traffic settings.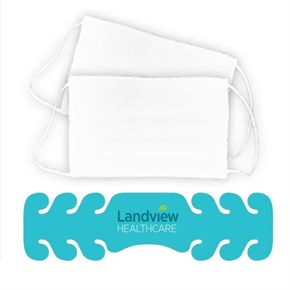 Wilmer face masks feature:
Pleated cotton cloth design that covers nose and mouth
Elastic straps loop around the ears to secure the mask
Washable materials that allow for cleaning and sanitation
Designed to pair well with Disposable Face Mask Hooks
Wearing face masks even for a short time can be constricting and uncomfortable. Our paper mask hooks are softer on the back of the head than hard-material options. Mask hooks can be personalized with a logo, hearts, creative design, or inspirational quotes.
Other benefits and specs include:
Disposable design makes them the most sanitary choice
Paper material more comfortable than other hard-product designs
Pulls masks on tighter to the face, making mask usage more CDC compliant
Allows the around-the-ear-fit to be adjusted for personal comfort
One-sided imprint or Blank
Full-color flat ink
Full bleeds available
Quantities starting at 250
White 16pt C2S
Floor Decals: Give social distancing messages a professional look
Printed floor decals are an easy and professional way to maintain proper social distancing. Choose from "Please keep your distance" or "6 feet Recommended" or create your own message. Floor decals can also be used as directional signage to let people know where to stand or which way to proceed down an aisle.
---
HOT! COVID-19 Items
Wilmer has the in-demand items needed to reopen for business and keep customers safe. Check out our list of hot items and new ideas that are now a necessity.
---
Handle High-Volume Mailing with the PSM10K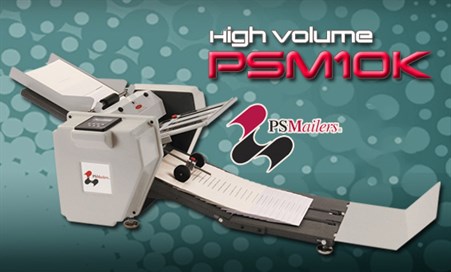 Limited time and staff to process mailings? High-productivity pressure seal machines are the perfect answer. Our PSM10K model processes 10,000 checks/forms an hour! Check out our full line of folding/sealing systems to meet the needs of every size business. Service options available to keep your machine running smoothly for years to come.
---
Matching Envelopes Complete the Look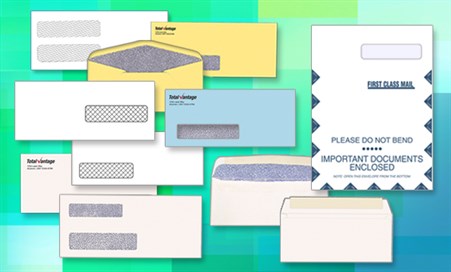 A mailing can't be mailed without the proper envelope. Wilmer offers a complete range of envelopes to complement our full line of healthcare and financial products.
We're your one stop shop for the right envelope for every mailing, including:
Pre-inserted Envelopes: Our biggest seller! Set of two envelopes with a smaller one for the inner envelope to allow for payment remittance.
Checks & Form Envelopes: Single and Double Window envelopes to match up with check and statement orders. Multiple sizes in stock and ready to ship. Plain or imprint.
Healthcare Envelopes: Variety of sizes for sending out claims, plus pre-inserted envelope sets perfect for patient billing.
---
HEY, JOEL!
It's Simple: Customers Come FIRST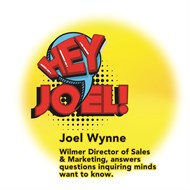 Wilmer has always brought the focus on our customers to the forefront. And that's true more now than ever. We will never take your business for granted. By providing you exceptional business products and solutions, service and value, we are humbly rewarded with your repeat business. To ensure your satisfaction, we treat every customer individually to ensure that your current and future needs are being met. We also take the extra time to verify each order for completeness, accuracy and on-time delivery. To us, that's the American way of doing business!

So here's to YOU – and to a summer filled with barbecues, bean bags and your favorite brew!

God Bless America!

Joel Wynne
Wilmer Director of Sales & Marketing.