Legal
Wilmer offers a full range of legal office products to meet customer demand and build business opportunities for you. See our Legal Flyer for additional information on our legal products for Patent & Trademark Application Folders, Confidential Sign-In Forms, Case Binders, and more.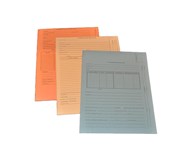 Trademark/Patent Folders
Technology continues to drive the demand for U.S. trademark and patent applications. Wilmer offers quality, customizable Legal Folders for U.S. Trademark Applications, Foreign Patent Applications, and Domestic Patent Applications.
Choose from three colors and custom printing options.
View Product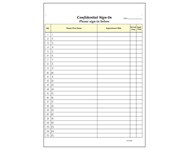 Confidential Sign-In
Client confidentiality is crucial in law offices, much like healthcare offices. That's why Wilmer has taken the confidential sign-in label system used widely in doctor's offices and customized it with fields for "Clients" rather than "Patients" making it ideal for law firms, credit unions and other professional offices. Product includes enough forms for more than 3,000 clients; stocked and ready to ship in 24 hours. View Product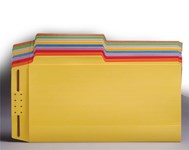 Case Binders
Over time, legal files accumulate a great deal of documentation. Wilmer offers heavy-duty case binders to store and organize bulky files, legal files and any files that require chronological order. Available in 10 colors, and several configurations. View Product