Prescription Pads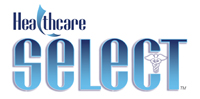 Be sure to download Wilmer's Healthcare Products Flyer.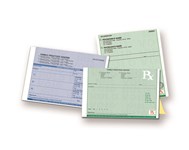 Rx Pads
As Federal and State regulations for prescription pads increase, Wilmer continues to offer the latest in Rx pad technology. Our scripts are compliant with state guidelines and are approved to print in California, Colorado, Delaware, Florida, Indiana, Kentucky, Maine, New Jersey, Washington state, West Virginia and Wyoming. Our standard-secure prescription pads exceed Federal guidelines in all other states. To get started on what questions need to be answered before placing an order, check out our Rx flowchart and see our white paper. Not sure what security features on our prescriptions pads entail? See what Wilmer has put together to explain what they do and how they work in this interactive presentation.
For more information regarding the rules on prescription eyewear (eyeglasses and contact lenses) by the Federal Trade Commission, click one of these links.
View All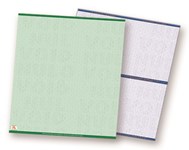 Laser Rx Sheets
At Wilmer we specialize in high technology, state-of-the-art, tamper and fraud-resistant security paper products. Our Rx pads and products are guaranteed compatible with Federal regulations for prescription format and meet or exceed State and Medicaid security features. Wilmer is an approved security printer that meets or exceeds State and Federal regulations. We accept small orders of 500 on our laser Rx sheets.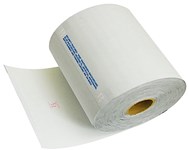 Rx Thermal Rolls
Wilmer's prescription thermal rolls are Medicaid complaint and in stock. View All