Marking and Identification
Marking and Identification
These Wilmer can products provide your customers with the flexibility to mark and ID their shipments, property, products, inventory parts, technology, etc. the way they want to. With easy to use tags and ties, your customer's employees will be in the know. The uses of Wilmer's tags and ties are limitless!
Who can benefit from Wilmer's marking and ID products?
Facilities Managers
Inventory Managers
Information Technology Departments
And MORE!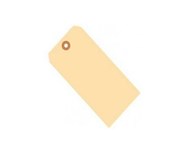 Economical Cardstock Tags
Do your customers need an easy and economical way to mark and identify objects within their business? Our cardstock tags are the perfect light-duty solution for shipping, inventory, or parts identification. View All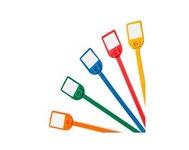 Tag It Tie Markers
Need to mark or ID outside in the elements? Our ties are long lasting, UV-stabilized, moisture-proof and resistant to tampering. View All